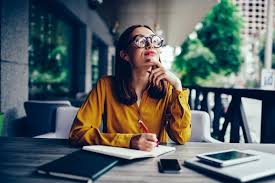 Content Creator: How To Become The Best Content Creator
Content Creator: How To Become The Best Content Creator
In this world, it not gonna be complete if they don't have their partner. Moon not gonna be so bright at night if not because of the light of the sun. For inbound marketers, there's one pair in particular that goes hand-in-hand: Content & Marketing.
"91% of business-to-business professionals use content marketing as part of their strategy. But still, that doesn't mean all the content they create is compelling, top-notch, or valuable content."
What does it take to become a good content creator?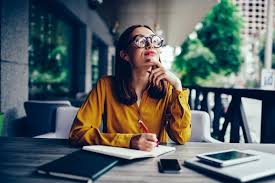 [source: blog.hupspot.com]
Whether you work on a content marketing team or you're riding solo, there are some habits you can adopt that will put you on the path to being a truly successful content creator.
1. Read Widely & Deeply
Understanding the process might take some time. They'll indulge multiple spheres of information and use the cross-pollination of ideas to help them look at a piece of content in a whole new way.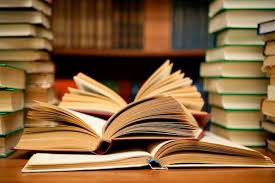 2. Write On The Regular
Successful content creators must understand the importance of constantly flexing their writing muscles. It may not always be inspired to write, but they know something inspiring can come from their writing. Make its habit of writing by doing it daily or every other day.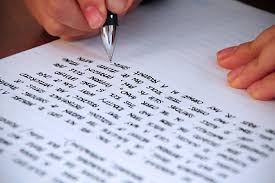 3. Create but also curate
You want to learn and strategic with your content creation efforts. You want to see what's working before you produce more of that content and see what didn't do so well so you can come up with new ideas.
4. Study your industry's audience
As a creative professional, you are at the mercy of your audience and the need that the audience can sap your creativity. but at the end of the day, your audience pays your bill. And if you study your audience deeply enough, you will find the interests and create opportunities you wouldn't have found without them.

5. Establish your own voice
Remember!
You're not the only content creator in your industry. That means you're not the only one offering the advice, observation, and thought leadership your industry is asking for. There are lots of things you can do to stand out from the other content creators in your field such as diversifying into a new content medium, promoting your content on different channels, and naturally gaining experience and trust over time. But even then, the content producers with whom you're competing for attention are doing the same thing.
6. Understand your KPI
The internet is a big place. In fact, it's safe to say it's too big for your content to be discovered by your audience all by itself. In 2018, 61% of professionals stated that generating traffic and leads was their top marketing challenge.
Just because you publish content online doesn't mean you'll get the traffic your insight deserves. To get your content discovered, you first need to focus on a key performance indicator and optimize your content for it.
A KPI is a specific metric you've chosen to measure how well your content is doing against your expectations
7. Give your audience the examples
You make things much more real and relatable when you give people examples of what you're talking about. Imagine you were writing about the difference between commodity whey protein and functional whey protein, and you wanted to describe the texture. Don't just write, "Functional whey protein allows you to replace cream in a bakery formulation while maintaining the same texture."
8. Network at every opportunity
Successful content creators know their success is due not only to their passion, but also to those who taught them, inspired them, and pushed them to think in different ways.
This is one-way content creators grow into successful content creators. They've accepted the fact there's more to learn than what they already know, and they're open to new ways of thinking. Networking forces you to do just that. It's a time to listen to others' ideas and take them into consideration alongside your own.
Get in the habit of networking by seizing the countless opportunities you have to do it. They aren't called social networks for anything! Spend some time on Twitter, Facebook, and LinkedIn to check out who the thought leaders are in your industry and follow them.
Once you do that, you can ease into in-person networking. If you're not a natural extrovert, the thought of networking can make you cringe. Make it easy on yourself and start small with colleagues. You already have something in common, so striking up a conversation in the kitchen or at your desks shouldn't be too scary.
These habits in this post will help you see the vantage points from which you'll want to approach content creation. The role of a content creator is to be able to harness the inherently creative elements from the world around them and then parse these into effective ways of ideating, developing, creating, and sharing content.
As a professional content creator, you need some tools that can help you do your job done in an effective way.  Click in the link to read more.