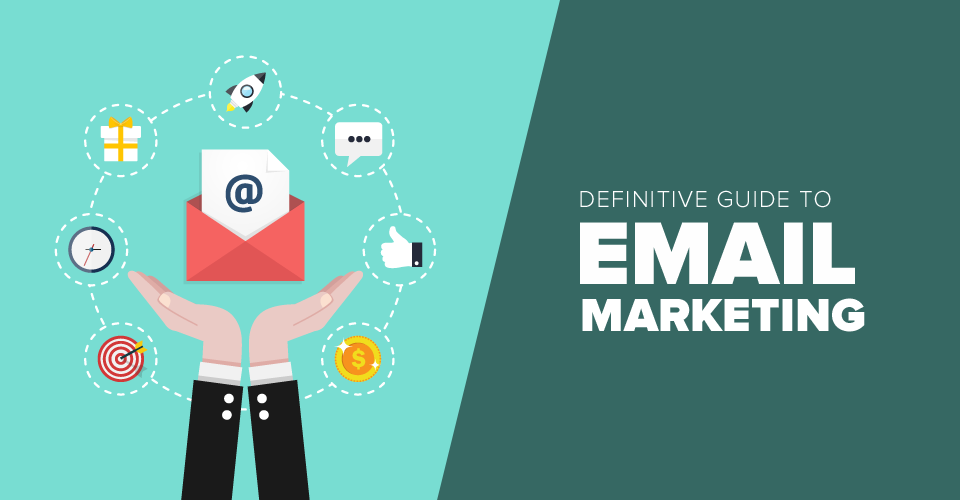 Email Marketing Service Malaysia : Grow Business With Email Marketing
Email Marketing Service Malaysia : Grow Business With Email Marketing
Email marketing service Malaysia is a digital marketing strategy based on sending emails and developing relationships with prospects and customers. An effective email marketing strategy converts prospects into customers and turns first-time buyers into recurring customers.
"Every aspect of testing should be focusing on the "click to open rate" of the main call to action in your email," – Dain Hanson, professional email marketing strategist. Co-Founder of CYT Marketing.
What Is an Email Marketing Campaign?
A successful email marketing campaign will get the recipients to take action, engage with your business, and help you to get more leads and sales. The big advantage of email marketing is that people still use email widely.
This makes email marketing the perfect tool for building customer relationships to help you generate leads and sales.
Email Marketing Tips To Get You Started
1. Create An Email Marketing Plan
To make your planning easier, We've highlighted some of the best practices you'll want to consider when devising a strategy for your email marketing.
No matter what you sell, you need to have a clear idea of who your audience is in order to effectively communicate with them.
Some of the most valuable data your signup form has to offer is how and where subscribers sign up for your list. If you're an e-commerce business and knowing where your customers joined your list can give you a better idea of how to communicate with them and where you might want to focus your marketing efforts going forward.
Once you've identified smaller collections of people within your larger audience, you'll be able to create groups and segments to send more relevant and personalized emails to your audience.
Now that you know who you're writing to, it's time to think about your content.
What do you want to say to your audience?
What is your content marketing strategy?
You'll want to send emails with purpose, that really speak to your subscribers, so always keep in mind what they signed up for.
One way to make sure you're staying on track is to create a content calendar to schedule all of your content.
2. Design Your Emails
When designing email campaigns, focus on your message and keep your design straightforward.
Looking to have more control over your email design? You have the option to code your own HTML
3. Test your emails
Test in different email clients and ISPs
All email clients are created differently, which means that the campaign you designed might look slightly different in your subscribers' inboxes. Be sure to check the emails on mobile devices as well as they can look different in responsive designs.
Send test emails to friends and coworkers
If you have any friends or coworkers who can check your email for typos and give you some feedback on the layout, you can send them a test email so they can preview the campaign directly in their inbox.
Grow Your Business With Email Marketing Service
1. Build a Targeted Email List
The most successful email marketing campaigns start with an email list full of qualified leads that are interested in what you have to offer. The best way to build a targeted email list is to convert your website visitors into subscribers.
2. Know Your Goals
All good marketing starts with setting goals, and email marketing is no different. To run a successful email marketing campaign, think about what you want to achieve. Typical goals for an email marketing campaign include:
Welcoming new subscribers and telling them about your business and values so you start to build a relationship with them.
Boosting engagement with your content and your business, whether that's promoting a webinar or trying to make an initial sale.
Nurturing existing subscribers by providing something they'll value.
Re-engaging subscribers who haven't been particularly active.
Segmenting your subscribers so you can send more targeted email marketing campaigns.
3. Understand Email Types
It's also important to understand the different types of emails that you can send. People group these in different ways, but here are the three key email types.
There are also transactional emails, which include:
Subscriber signup confirmations
Welcome messages
Order or purchase confirmations
Acknowledgments of changes to subscriber information
4. Know Your Audience
If you've been doing email marketing for a while, you'll likely know who your audience is. If you're just getting started, you'll have to make some educated guesses so you can target your content.
5. Use Technology Wisely
The best email marketing services have tools to help you create more successful email marketing campaigns. Look for features like:
Easy campaign creation and automation, including templates and workflows.
Integrations with the software you already use, like WordPress and OptinMonster.
Ways to segment your audience.
In-depth analytics on email campaign performance.
Do & Don't In Email Marketing Service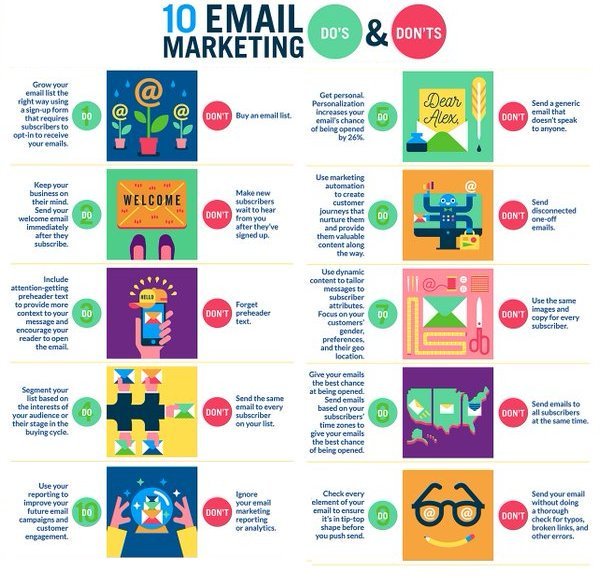 Finally, manage your email subscriber list by attempting to re-engage inactive subscribers, and by removing them if your attempts fail. It's better for email marketing open and clicks rates to have fewer active subscribers than large numbers of inactive ones.
Now that you know how to run a successful email marketing campaign. I hope you found it helpful.
Do not forget, Bumbu Agency Sdn Bhd provides the following services:
Help manage marketing campaigns
Provide consultations to grow the business
Provides corporate video, montage or 2D / 3D animation
Produce graphic/video design
Digital Advertising Services
Our company is very experienced in the industry and has a strong portfolio. Contact Mr. Umar at 0176026002 or Ms. Iza at 0108989188 for further inquiries. Email: bumbuagency@gmail.com
Bumbu Agency is very active on social media, follow us!
Instagram: @bumbu.agency
Facebook: Bumbu Agency
Twitter: @bumbuagency
Tiktok: @bumbuAgency