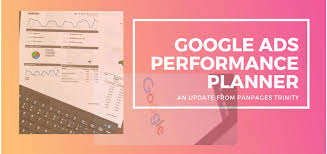 Google Ads Performance Planner : Predict performance across accounts
Google Ads Performance Planner: Predict performance across accounts
Planning can be exhausting and thrilling but you don't need to be worried anymore because Google Ads is getting new tools in the form of a performance Planner. It helps you with planning ads spend. Let us go through with 'How Google Ads' Performance Planner can help you predict performance across accounts.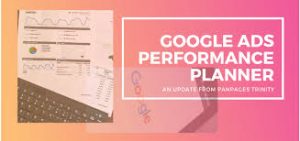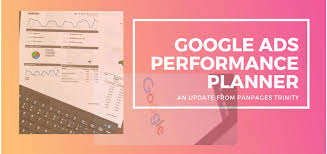 Getting out of Performance Planner
The performance planner can also make projections based on other adjustments, such as different spend levels and CPAs. Simply click on different spend points to see the resulting changes in conversions. So you can see how conversions would differ at a myr 12 CPA compared to a myr 20 CPA.
Forecasting
After you've created your plan, you can view it on the draft plan page. The page includes an overview where you can make changes to see how your campaigns might perform. You can also see how your performance numbers will change in real-time and can share that information before implementing anything. It's a safe place to forecast.
Plan According To The Time Periods You Care About.
You can customize the dates of your forecast depending on how your business operates. Monthly, quarterly, annually, fortnightly – whatever you'd like. Projections for 2020 are included so you can get ahead of next year's performance. You can even focus on a single day if you want.
Budget Based On Data
You can also calculate your ideal budget allocation across campaigns and accounts. If you get more budget to play with, this tool can show you how to best spend it. But what if you get a budget reduction? That boss who gave you myr 1,000 more are now taking myr 1,000 away. You can then use Performance Planner to find the best areas to cut while maintaining performance.
Creating a successful plan
here are a few additional things to keep in mind:
If you have multiple accounts you can add campaigns from each into your plan. The Performance Planner is as flexible as your account structure can be.
Forecasts are directional, not guarantees
They're based on auction data, seasonality and recent history from your campaigns.
The closer you are to your forecast period, the more accurate the plan is. If you're forecasting out into the distant future, there's a chance that some variables will change between now and then.
Your campaigns and accounts in each plan should have similar goals
Your plan won't make a ton of sense if you're basing things around a CPA goal only shared by some of your campaigns. With different goals, your account(s) use different plans.
Lastly, but perhaps most importantly, this tool is a planner at its core. Changes made within the performance planner are not automatically implemented. In order to implement changes made within the performance planner, you'll have to download a file and utilize the Google Ads Manager.