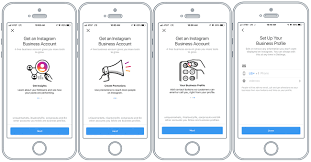 Instagram Business: The Advantage On Business Account
Instagram Business: The Advantage Of Business Account
If you operate a visual business and you don't have a business profile on Social Media like Instagram, you might be missing out on a great marketing opportunity. Regardless of whether you're using Instagram for social advertising or just the organic reach, It's a platform you can't ignore.
Businesses have started to reach more and more to this rapidly growing platform, and if you analyze the top 100 brands in the world, 90% of them have an Instagram account. However, Instagram is still a relatively new platform compared to other social media sites, and new app updates are rolling out all the time. So how do you stay updated and capitalize on all of the new features?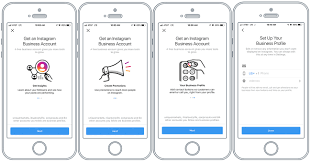 Don't worry too much, we've put together the top benefits of Instagram for business and how to use them to your advantage.
Top Benefits On Instagram Business
1. Extra Features For Business Profiles
Like Facebook, Instagram differentiates accounts through personal accounts and business accounts.
[Pic of personal and business account]
If you turn your account into a business account, you will unlock a world of features to help promote your business. Some of these features include having a call to action button for your page visitors, the ability to promote your posts with ad dollar, and access to account insights.
It also gives Instagram users a clear understanding that the page they are on is owned by a business and is not just a personal Instagram page. Making this adjustment allows you to set your account up for success to reap all of the benefits of Instagram.
2. Ability To reach Untapped Customers
If your business is not present on Instagram, can you be sure that you're reaching them?
50% of Instagrammers actively visit the profile of a business every day but your company will not be one of them of you don't have an Instagram account! Think of Instagram as the hand of your company. The more present you are on Instagram, the more present you will be to your potential customers on Instagram.
3. Better Brand-Follower Relationships
The benefits of Instagram being an organic platform is that you can see a lot of engagement on your posts without having to pay for it. This means that you can strengthen your relationship with your followers and potential customers, all at no extra cost to you.
Engagement with brands on Instagram is 10 times higher than Facebook, 54 times higher than Pinterest, and 84 times higher than Twitter. Additionally, Instagram users "Like" 3.5 billion times per day.
With these kinds of engagement rates, you can count on your ever-growing follower base to interact with your posts more and more for free! Specifically within Instagram, once you like a post, it gets archived under your profile settings under "Posts You've Liked." This means that Instagram users who like your company's posts are simultaneously saving your posts to their bank of liked images that they can reference whenever they choose!
Instagram Business
4. Visual Appeal
One of the benefits of Instagram that separates it from all other social media platforms is that it's photo-centric. Unlike other social media sites, Instagram is comprised solely of photos and videos that can be accompanied by text, but the text is not mandatory.
This is beneficial to you because most people remember more of what they see than what they read or hear!
Additionally, videos tend to outperform images on social media when it comes to engagement and results, but both videos and images outperform social media posts without either. This instantly gives Instagram the leg up on other social media platforms that don't require one of the two to post!
Having a photo or video-centric platform allows your followers to remember your brand betters, and it makes them more likely to engage with your content. Both of these factors bring your followers on Instagram one step closer to a purchase.
5. Quality Brand Building
One of the beauties of Instagram is that it has all of the paid advertising capabilities of Facebook but it has something in addition to this that Facebook does not have organic functionality.
When we refer to organic functions, it's mean the actions you can perform or results from you can achieve without having to directly pay for them in advertising dollars. On Facebook, if you want to build the number of followers that your business page has, you have to pay them with Facebook ads.
On Instagram, you can build your followers organically. This allows for a very natural relationship to occur between your brand and your followers from the start as opposed to forcing the connection with paid ads.
In addition, whatever efforts you put forth into building your followers, 50% of Instagrammers follow brands anyway! This means that half of the 800 million people on the Instagram platform are specifically more likely to follow your brand just for being on Instagram.
6. Purchasing Power
Over ⅓ of Instagram users have used Instagram to purchase a product online, making them 70% more likely to do so than non-Instagram users. These are not just followers, these are people who have a history of buying on the Instagram platform. Their next purchase on Instagram could be from your company!
In addition to this, 75% of Instagram users take action, such as visiting a website, after looking at an Instagram advertising post.
Now, an Instagram advertising post is different than an organic post you'd publish on your Instagram account. An Instagram ad is a post that you sponsor with advertising dollars so that it reaches more people.
That all for today, I hope you find is useful.
Advantage On Instagram Business
Do not forget, Bumbu Agency Sdn Bhd provides the following services:
Help manage marketing campaigns
Provide consultations to grow the business
Provides corporate video, montage, or 2D / 3D animation
Produce graphic/video design
Digital Advertising Services
Our company is very experienced in the industry and has a strong portfolio. Contact Mr. Umar at 0176026002 or Ms. Iza at 0108989188 for further inquiries. Email: bumbuagency@gmail.com
Bumbu Agency is very active on social media, follow us!