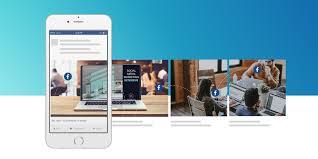 Instagram Carousel: 10 Common Instagram Carousel Mistakes
Instagram Carousel: 10 Common Instagram Carousel Mistakes
Instagram carousel is currently a platform that marketers can't afford to ignore anymore. It has quickly turned into the go-to network for marketers looking to drive more social media engagements and acquire new customers.
When it comes to communication on social media, all we want is to be completely flawless. Uploading a messy/uncomplete copy with grammar mistakes will not come across as professional. With that in mind, influencers and brands still struggle to create engaging carousels.
But don't worry, by the end of this article, you will well-placed to create engaging carousels to help achieve your goals.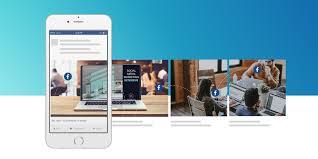 [Photo Source: socialmediacollege]
These Are Common Instagram Carousel Mistakes
1. Boring Cover Slide
The first point of call for an Instagram carousel is always the cover slide. The cover slide will be the first thing a user sees when scrolling through their Instagram feed. The aim of a good cover slide is to stop the scroll! The visual should spark interest in the topic, giving readers no excuse but to read on.
2. Boring Content
No one will care about you, what they really care is about themselves. If your content is about something true but it's boring, people are not going to care. Don't regurgitate vague from others, or if you do, add your own insights to it.
3. Front-Heavy Carousels
Many carousels feature way too much information on the first few pages. This creates more work for the audience and increases the likelihood of them dropping off the post or zoning out. If you've got a lot of information, simply space the carousel out to 8 or 10 slides.
4. No rhythm
A carousel is a story. You have 10 slides to tell me something interesting. What makes a story interesting is the ups & downs. Or listen to some classical music, and observe how they bring you on a journey without words.
5. Not Enough Visuals
Instagram is a visual platform. People react better to posts that are engaging and visually pleasing. So make sure your carousel has simple messages with minimal text to help create engaging carousels. Sometimes, the most effective carousel can simply be a single image split into different slides. Something that everybody is capable of creating with the help of a photo editing app.
6. Too Much Text
The text is for email and books. They require active consumption. Think of your carousel as your TED talk slideshow, and the text you put on there is your voice. Cut out the junk. Keep the essentials.
You will say more by saying less. If you have 8 really heavy slides, separate them into 4 carousels, and put those 2 heavy slides at the end. Now you have 4 pieces of content instead of one.
7. Weak 'CTA'
Strong calls-to-action are important on any platform. A value-driven CTA will help improve engagement from the user tenfold. Whereas a fake question to trigger comments will have little importance to both parties.
8. Low-Resolution Images
Due to the nature of the carousel, images used to NEED to be a higher resolution in comparison to normal-post counterparts. it's common for a marketer to use a low-resolution image, reducing the quality of the content.
9. Crazy gradients and colors
If you don't know how to use colors, go black & white, and only use just a tiny bit to highlight something
10. Be Static
Many believe that video carousels are difficult to produce and often, more time-consuming than images. This is a common misconception as most mobile phones are capable of recording high-quality videos ready for social in a fraction of the time.
Do not forget, Bumbu Agency Sdn Bhd provides the following services:
Help manage marketing campaigns
Provide consultations to grow the business
Provides corporate video, montage, or 2D / 3D animation
Produce graphic/video design
Digital Advertising Services
Our company is very experienced in the industry and has a strong portfolio. Contact Mr. Umar at 0176026002 or Ms. Iza at 0108989188 for further inquiries. Email: bumbuagency@gmail.com
Bumbu Agency is very active on social media, follow us!